Hi all. Decided to try and start a talk on fun stuff we did with SBCs such as RaspberryPi, BananaPi, OrangePi and other FruitMathematicalConstants.
A little project I went through recently is a home NAS based on Orange Pi PC2.
The choice of the operating system was kind of a no-brainer, as the board is incredibly new and locating OS image that works at all quickly turns into an adventure. After exhausting all options of getting the image from the official site (google drive links not working, my perfect inability to understand chinese on Baidu cloud) i managed to download a working Debian Xenial image from the forum that works.
A fair warning for anyone who intends to play around with this SBC. If there's no bootable image on the SD card, the board will not indicate in any way it's operating. LEDs on the PCB are off and you are convinced you got a damaged board.
The choice for storage media was 500Gb Samsung SSD disk i had lying around with SATA-USB bridge. The concern here was less speed (a bit more of that later), but lots about power consumption. While I was able to connect an old laptop spindle to OrangePi usb port and it work and mounted in Linux with usage it was becoming unstable, often unmounting on its own or disappearing from the system completely.
A configuration of Samba also managed to surprise me, as it turned out they deprecated a lot of functionality since the last time I played with it. (the lovely and effective security = share option does not work anymore, you have to go with security = user and force bad user to file owner).
Overall I got it working and after a couple of days of testing I've also put up a quick rack for it, as pictured below.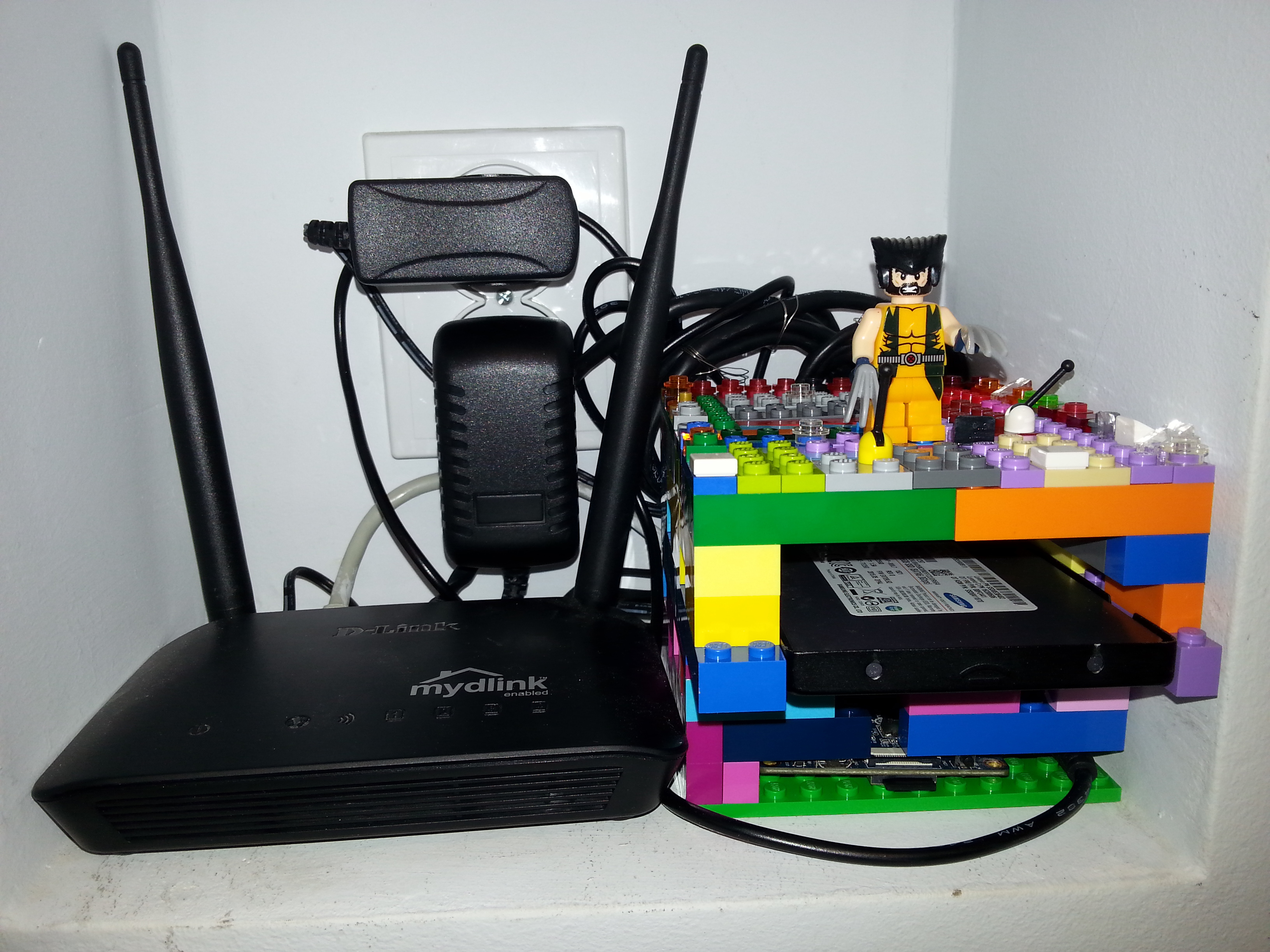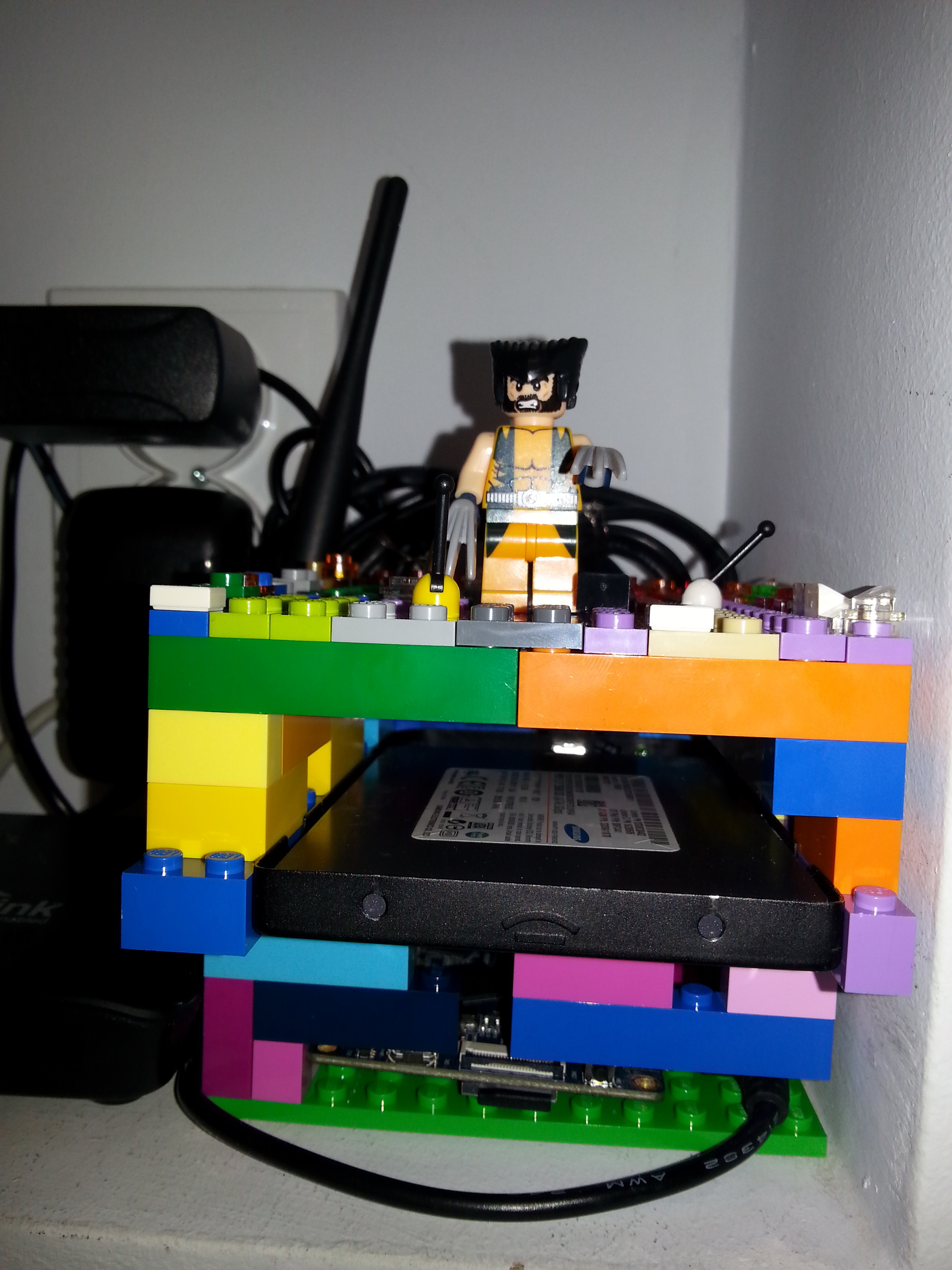 As you can clearly see, the security is provided by Wolverine, which makes everything twice as secure half of the stuff available off the shelf.
When it comes to the performance, for now I'm reaching roughly 4-5 Mb/S download/upload times which is good enough to stream inside my network to RasberryPi with OSMC and Kodi that's currently doing HTPC duty by the only large screen we have in our apartment.
I'd say overall it was a fun Saturday project that serves some practical purpose and was indefinitely more interesting than just buying something and putting it on the shelf.
PS. I refrained from specifying the configuration of linux and Samba too much, as apart from some minor kinks it was as easy and straightforward as humanly possible,