So I logged onto to reddit this morning …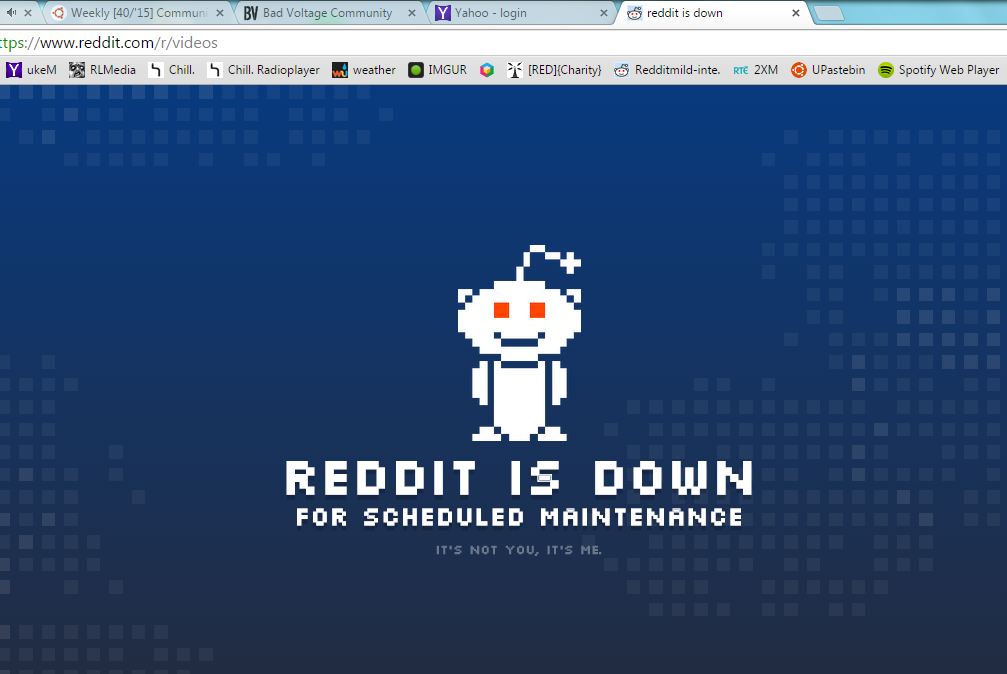 ..... to find that the internet was down due to scheduled maintenance.

My proposal is that people put down in the comments things that an be accomplished when you are offline (?)
So I managed of course to log into the badvoltage community, but what happens when the time comes due to wifi-card blobs etc that you just can't connect to the internet ?
What do you accomplish, then ?
Afterthought: sometimes it's god just to walk "away from the keyboard" - as the guys from TPB would say. My thought are what distractions do you find productive without going nuttzie ?