Hi Everyone,
As everyone here probably knows, this forum is running Discourse. One of the things I like about Discourse is that it provides a simple way of determining the most active people. As you participate more, you increase in trust level. Around 100 of you are currently in Trust Level 2, but Trust Level 3 only has three people in it: @WarrenHill @oldgeek and myself.
This is indicative that @WarrenHill and @oldgeek have been devilishly committed to participating in the forum and I wanted to say to each of them: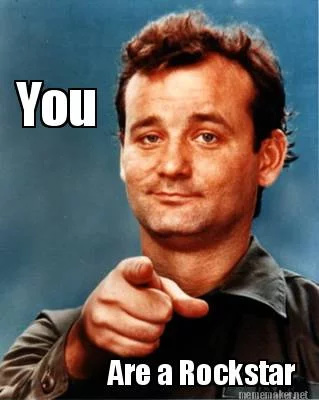 As such, you will see Rockstar next to your name from now on. Other folks who get into Trust Level 3 will have the same badge too.
Everyone, please offer your congrats to @WarrenHill and @oldgeek!