StackOverflow recently published a blog post about Android queries from around the world. It looks like this: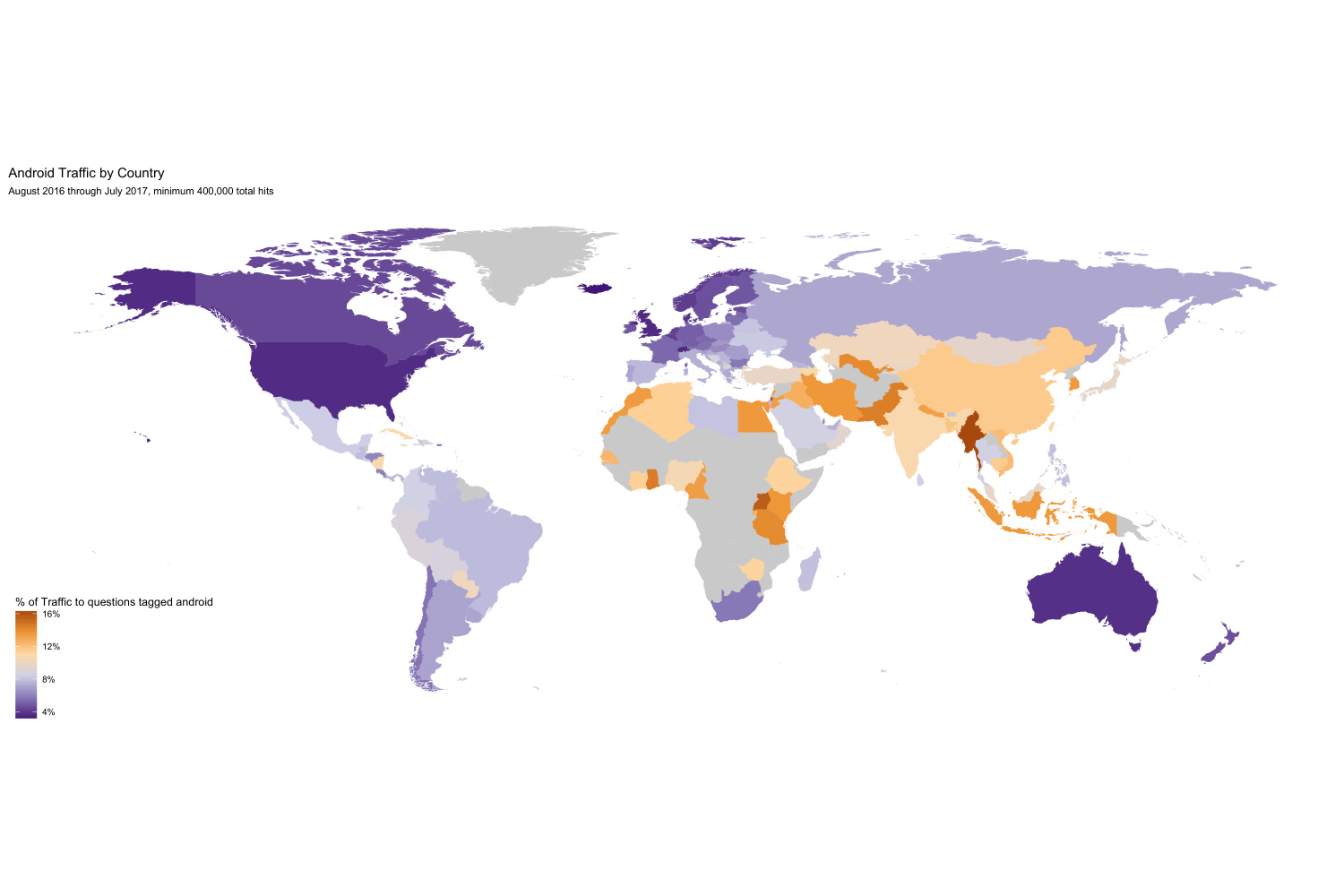 From the article:
Countries with lower GDP per capita visit substantially more Android than countries with high GDP per capita. There are exceptions (Japan and South Korea visit more Android than the hypothesis would expect), but overall the correlation is strong (R2=0.53, p-value < 10-13).
There could be many interlocking reasons for this trend. Maybe it's because Android phones are cheaper, or that there's substantial Android development outsourced to lower income countries. Our traffic data can't really answer the why.
Interesting notion about which platforms are of more interest in different parts of the world.