perhaps you guys could invite Christina Warren to be a guest host?
We'd be happy to have @christina be involved if she happens to be in Germany in September
I really would like to attend! Actually I'm in Frankfurt that day, so I'm very close to Fulda but I have to get back to Munich the same day to catch my flight to London on October 1st early
They have overnight trains, right?
it takes 7+ hours from Fulda to Munich
honestly??
OK, you are excused showing up to the show then
Make your friends go instead!
I was lead to believe it was closer to 3 hours, and a quick search seems to confirm this. As this is a train I'll be taking in the near future… Am I missing something?
–jeremy
Frankfurt <–> Fulda, yes, but not Munich
Hmm, that claims to be closer to 90 minutes. I'll have to look closer as Fulda->Frankfort is the train I'll be taking to get to the airport on my way back home.
–jeremy
wait, you're right! I've searched for trains later than 10pm.
Is it right that the show begins at 7pm and lasts about an hour?
It'll be about an hour, yep – might end up being an hour and a half if you factor in the warmup and whatnot, but it's on that order. I don't actually know what time we start
@jonobacon do you know?
Nice. Believe the site
I think we start at 7pm.
@scharelc - you have to be there!
What about the 18 hours of drinking afterwards?
no matter how I plan my trip, there will be no additional 18 hours left for drinking

but I have good multitasking capabilities, I think I can listen to the show AND drink beer simultaneously
Unfortunately I won't be able to make this: just started a new job so a bit early to be asking for holiday. Will there be a live stream of the show or a video?
I'm sure you guys will be brilliant as always.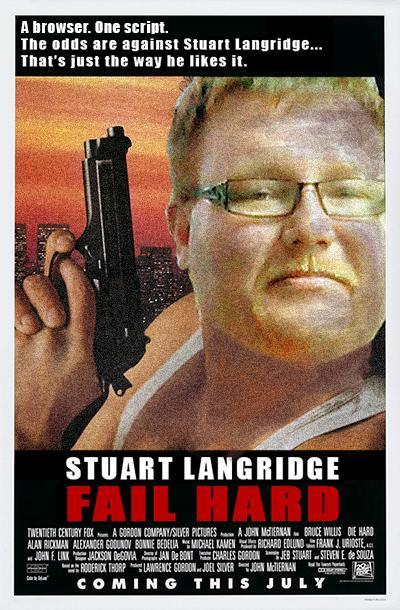 Stuart works on his Hans Groober speech.