Thanks to the excellent work of @sil, we now have a Bad Voltage app available in the Ubuntu store, available for Ubuntu for smart-phones and tablets (and later, desktop).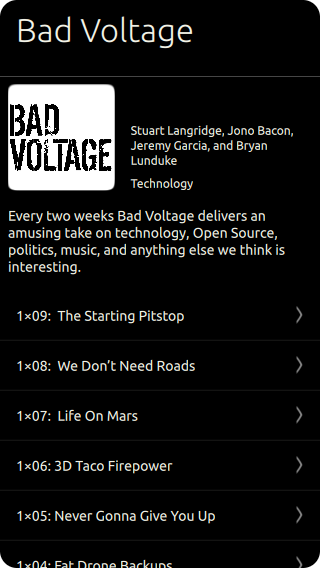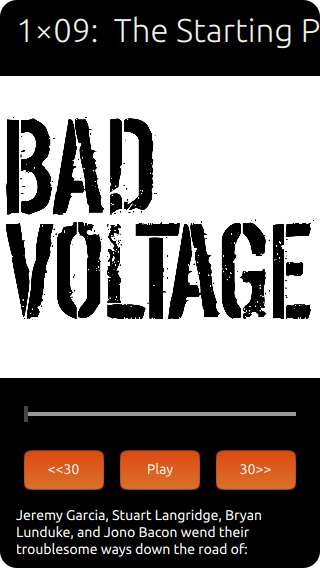 With it you can see the list of episodes, see what is in each show, and listen to it with just a tap, right from your device.
If you have Ubuntu for smart-phones or tablets, just search for Bad Voltage in the apps view.
More details on the app is at http://www.kryogenix.org/days/2014/02/15/bad-voltage-apps-and-generic-components-for-ubuntu/
Also, we would love to see Bad Voltage apps for other platforms if anyone wants to write one. We would just ask that we can give it our blessing before you get it in the store (so we can assure quality with the BV name).