Hi,
I've started writing a Bad Voltage app for SailfishOS.
Here are the features until now:
Listing available Episodes
View details of particular episodes
Mark episodes as seen/unseen
Stream episode from internet
Download episodes for offline listening
Cover actions to resume/pause playback and reload RSS
Shortcut to the Bad Voltage Community Page
Here are some screenshots: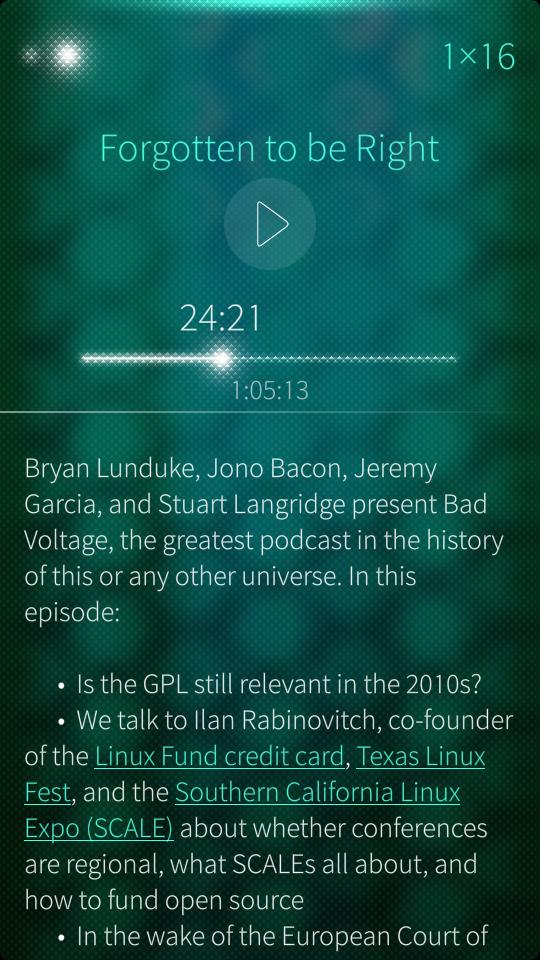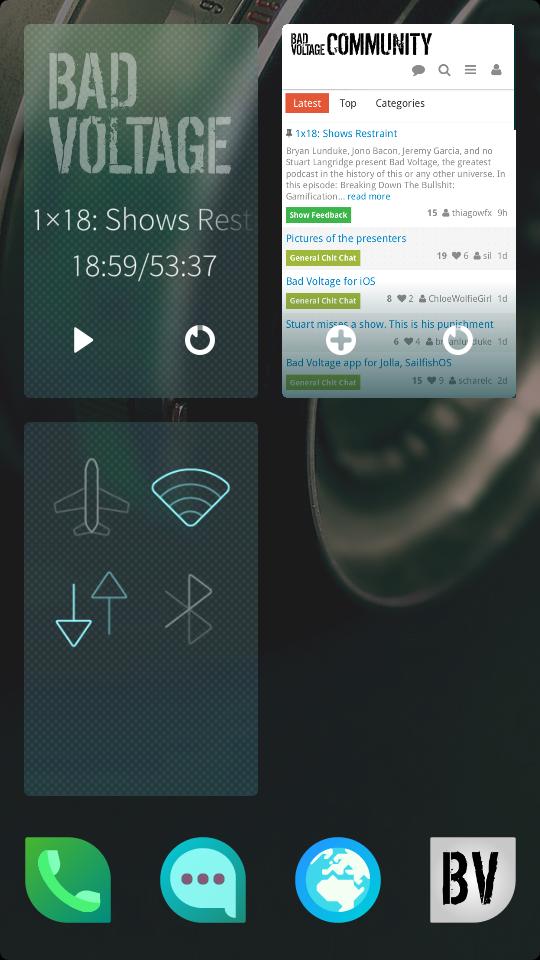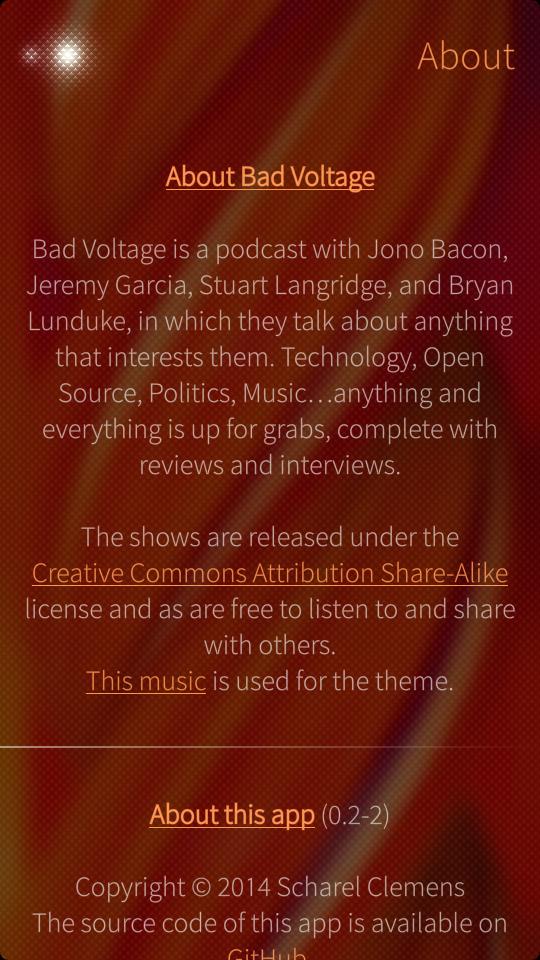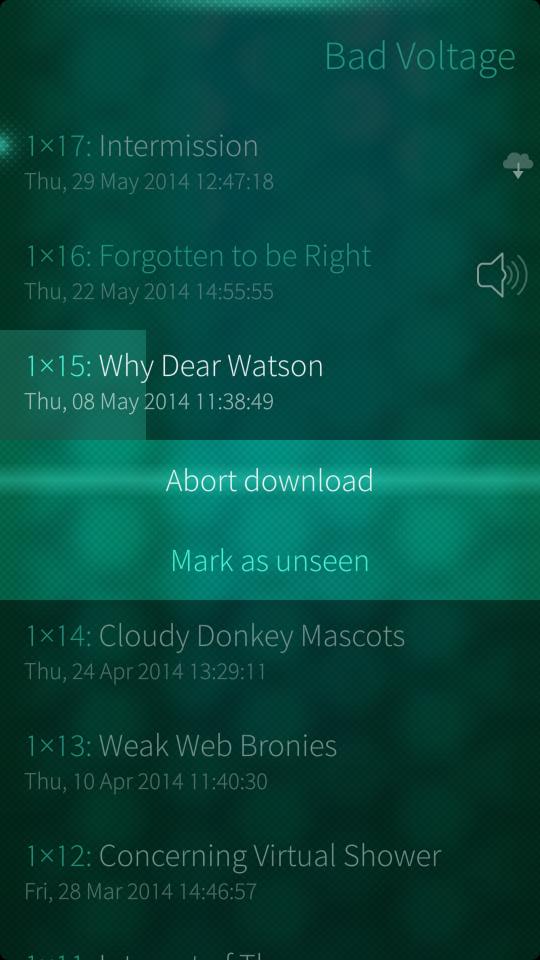 The source code is available on GitHub.
Are there people in this community using a Jolla?