Stuart Langridge, Jono Bacon, and Jeremy Garcia present Bad Voltage, in which we are not necessarily "extremely hardcore", we aren't verified (or are we?), we aren't fleeing the country with a load of money that isn't ours, and:
[00:00:00] Intro
[00:02:37] Twitter and Musk: much change is afoot in the world of Twitter, as Elon Musk completes his purchase of the social media network and immediately starts changing things and staffing with varying degrees of competence and forethought. We have Opinions on this, not surprisingly
[00:34:46] Tech Layoffs: the world is heading into a recession, and tech firms are at the forefront of at least some of that. Some of the biggest names are laying off thousands of staff: many are affected
[00:40:24] FTX: the latest crypto explosion is bigger than most, but it's also pretty confusing to understand what exactly it's all about. We'll dive in for explanations!
[00:49:38] Outro
Come chat with us and the community in our Slack channel via https://badvoltage-slack.herokuapp.com/!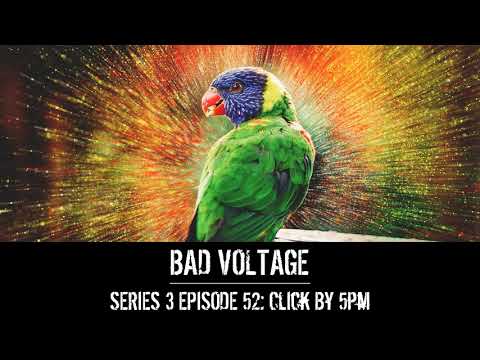 Download from https://badvoltage.org
News music: Long Live Blind Joe by Robbero, used with attribution.
Thank you to Marius Quabeck and NerdZoom Media for being our audio producers!