From episode "1x32: A Hannu-pancha-festi-christ-wanzaa-newton-vent Story", I was surprised to hear that 3D Printers in the West are still not being sold in big box stores. I live in Japan, and 3D Printers have become pretty popular over the last year. You can find them in most big box stores, along with a sales rep who will not leave you alone until you understand their greatness and buy one.
Some pics from their stores: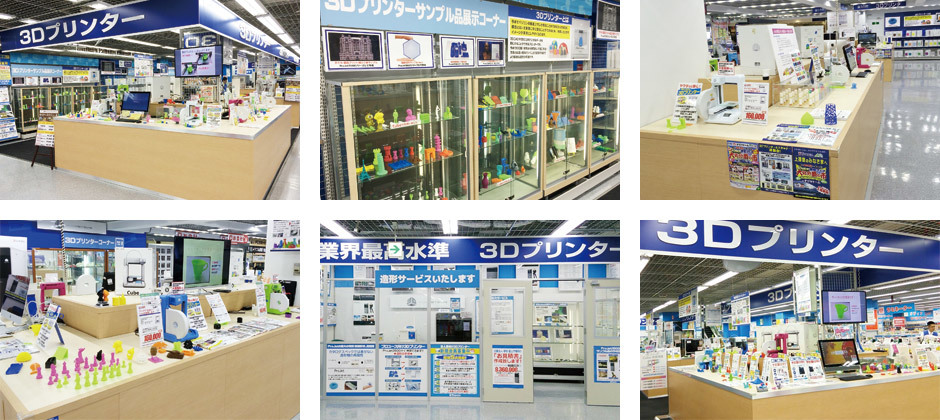 Maybe this would be a good sign of things to come?