Today we started planning in detail the Live Voltage show in February in Los Angeles.
@bryanlunduke wore a cap. So did @jeremy. As such, @sil and I both obliged with suitable headwear: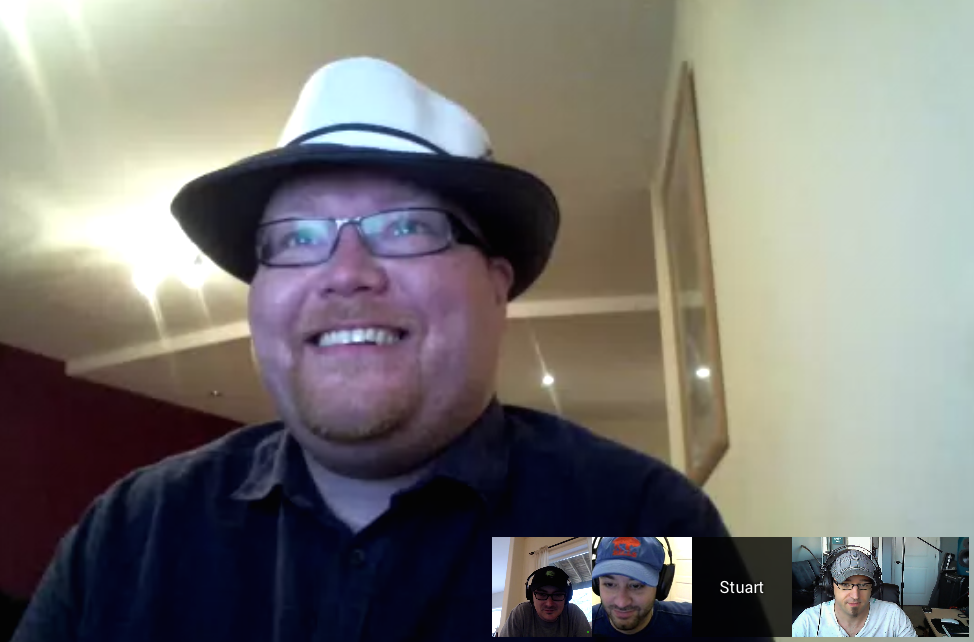 Yes, @sil looks like a muppet.
We had a great meeting and Live Voltage is going to be epic.